In February of 2012, I will be sharing at this conference about how to best use social media in a non-profit organization. The social web is powerful and continues to dynamically evolve and impact our lives. But, how do we leverage technology to work for us rather than we work for it?
Pathways to Growth for Faith-Based Organizations
Thursday, February 23, 2012
8:30 AM to 5:00 PM (lunch included)
The Centre Club
123 South Westshore Blvd, 8th Floor
Tampa, FL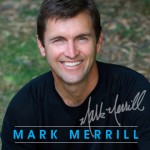 Luncheon Speaker: Mark Merrill, Founder of Family First
Plus, eight to ten breakout sessions with excellent speakers on many aspects of non-profits.
If you or someone you know works with a non-profit organization, you won't want to miss this great conference.
Conference Registration Info